Ian Entwistle
UK
---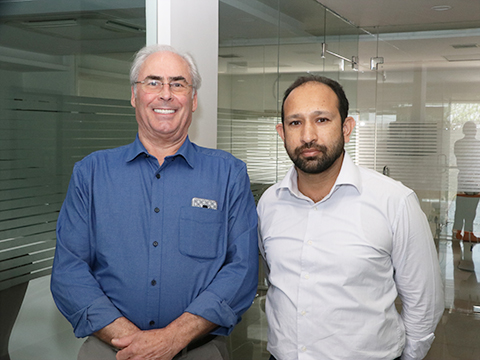 I was told that I was not a candidate for dental implants. The prospect of dentures was looming and horrified me: however online research indicated that implants would be possible.
After much searching I decided on Dr. Motiwala Dental Clinic & Implant Centre.
His qualifications, experience, track record and testimonials made it a logical decision.
Now the full mouth rehabilitation treatment is completed, I'm so pleased with my decisions; i.e. not to accept being a "hopeless case". to choose to go to India for the treatment; to select Dr. Motiwala Dental Clinic & Implant Centre.
My grateful thanks to Dr. Motiwala and every member of the team, including our driver, for a superb experience.
Quite simply it does exactly what it says on the tin "Making Excellence Standard".
---
Clive Harding
Tasmania, Australia
---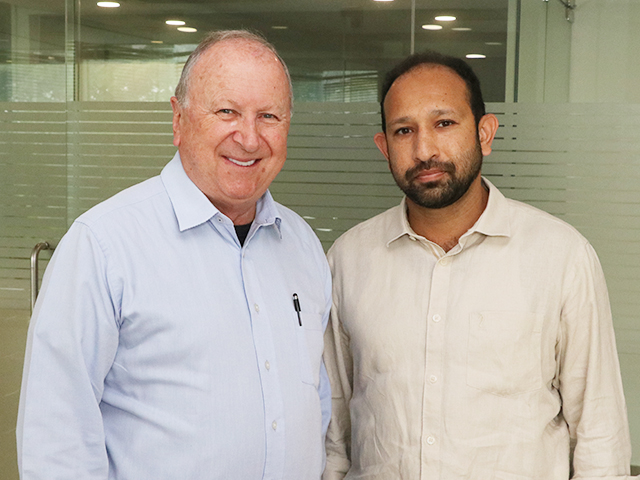 I came to Dr. Motiwala's Clinic due to the deterioration of my teeth after coming across an article online about one patient's experience and contacting five former patients all of which validated what the initial online patient mentioned. The options proposed by my dentist back in Australia were all unpalatable ranging from extractions and dentures to implants, the latter at prohibitive costs. From the moment upon arriving at Hyderabad, the Clinic's service has been absolutely seamless from being met at the airport to my hotel, fetched and returned each day, the surgery, etc. The persona of all the staff particularly of Tasneem the International coordinator to Dr. Motiwala was exceptional, warm, caring people. As for the surgery, Dr. Motiwala is absolutely amazing and the way he went about the procedures from looking at the Xrays on screen, there was an aura of confidence that in effect subconsciously transmitted to me from the very first moment. The man is a wizard, so business like, so professional, so particular and nothing less than to his professional standards would suffice. I am extremely happy with the finished outcome. I had teeth extractions and full mouth dental implants. No sinus lift/no bone graft using Pterygoid implants were required. So with the full mouth restoration, the smile makeover is priceless to me. I can smile again!
It was well worth the long journey and the procedures. It has and is giving me joy to again smile.
My contact details if anyone would like to email me for revalidation of my experience is gulforient01@gmail.com.
———————
UPDATE FROM THE PATIENT
I constantly think of you all and reflect on how blessed I am that you all have been a part of my life albeit short as it is. You are beautiful and gifted people. I would definitely recommend Dr. Motiwala's procedure to anyone interested.
---
Sabrina Kahles
Photographer – Alaska, USA
---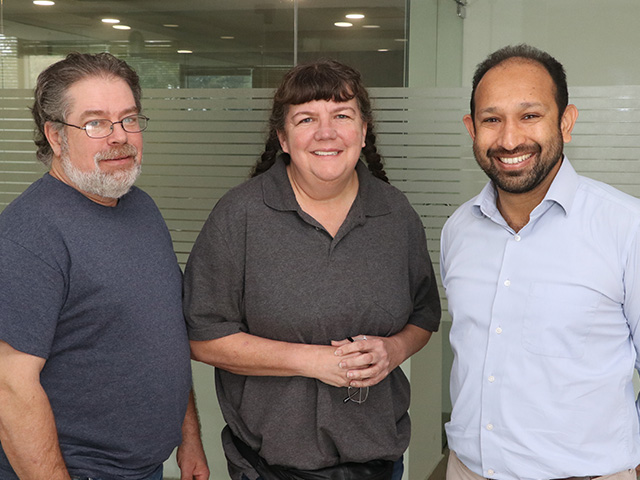 I have had problems with my teeth for all of my adult life. I have had numerous root canals, crowns, and fillings which never lasted more than a few years.
Not wanting to have dentures, I started researching implants in the USA. With the length of that process being at least a year to complete and the cost of it I was starting to think I would have to settle for dentures. While on Facebook, I started following a post about implants and reading all the horror stories that people were sharing. Then I read a post about a different procedure. It promised Permanent teeth in 3 days. Now I could do that. So I started researching the one-piece basal implant. I liked the idea of 3 days and no stitches. It seemed too good to be true. At first, I thought it could not be true there was no way all these people online would be going through the other procedure if this was so easy. So I started researching. I took over a year reading everything I could find on the procedure and Dr. Motiwala I found nothing bad it was amazing. The more good stuff I read the harder I would look. Still nothing. After finding people online that had been here and had the procedure done, I decided ok I can do this. I loved the fact that they helped me co-ordinate the hotel and a driver. It is always stressful to go to a new place but they made it very easy. I didn't have to worry if I had chosen a good hotel or how I was going to get to my appointments. It was easy all I had to do was get here. Once we were here everyone has been awesome. Starting with the driver picking me up at the airport and getting me back and forth to the dentist office.
Dr. Motiwala and his staff explained each step of the process on my full mouth dental implants with Zirconia bridges along the way and took extra time to be sure I was comfortable. I had no stitches or bleeding and in three days had brand new amazing teeth! I would recommend Dr. Motiwala and his team for your new teeth in three days.
---
Peter Moran
Malawi
---
Simply the best move!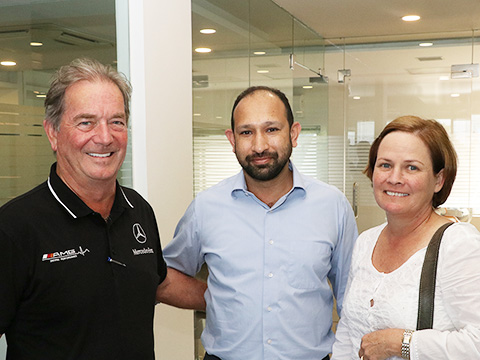 Well here we are at the end of my dental rehabilitation programme. I had started looking at this type of procedure about two years ago and did quite a bit of research on the Internet before taking the final plunge. I have had full mouth zirconia bridges – Permanent teeth in 3 days – fitted on basal implants, including two pterygoid implants for the molars. The whole procedure has been carried out in a most professional and timeous manner.
We arrived at the clinic on a Monday morning for our consultation. After the CT scans, etc. were done on Tuesday, we were back to the surgery on Wednesday to have the full mouth implants done and a set of temporary teeth made.
A couple of trials and fittings were done between then and Saturday and my new teeth fitted on Monday. Everything has been carried out with the utmost care and consideration and the teeth have fitted very comfortably.
I am very happy with the end result and will surely recommend Dr. Motiwala and his very professional and well-organized team to anyone seeking such treatment.
I have also received a full programme detailing the after-care treatment, which I will need to follow for the next few months, to ensure that the implants and bone fuse together in the best manner.
---
Michael Dufort
Software Engineer – Florida, USA
---
Feeling Confident!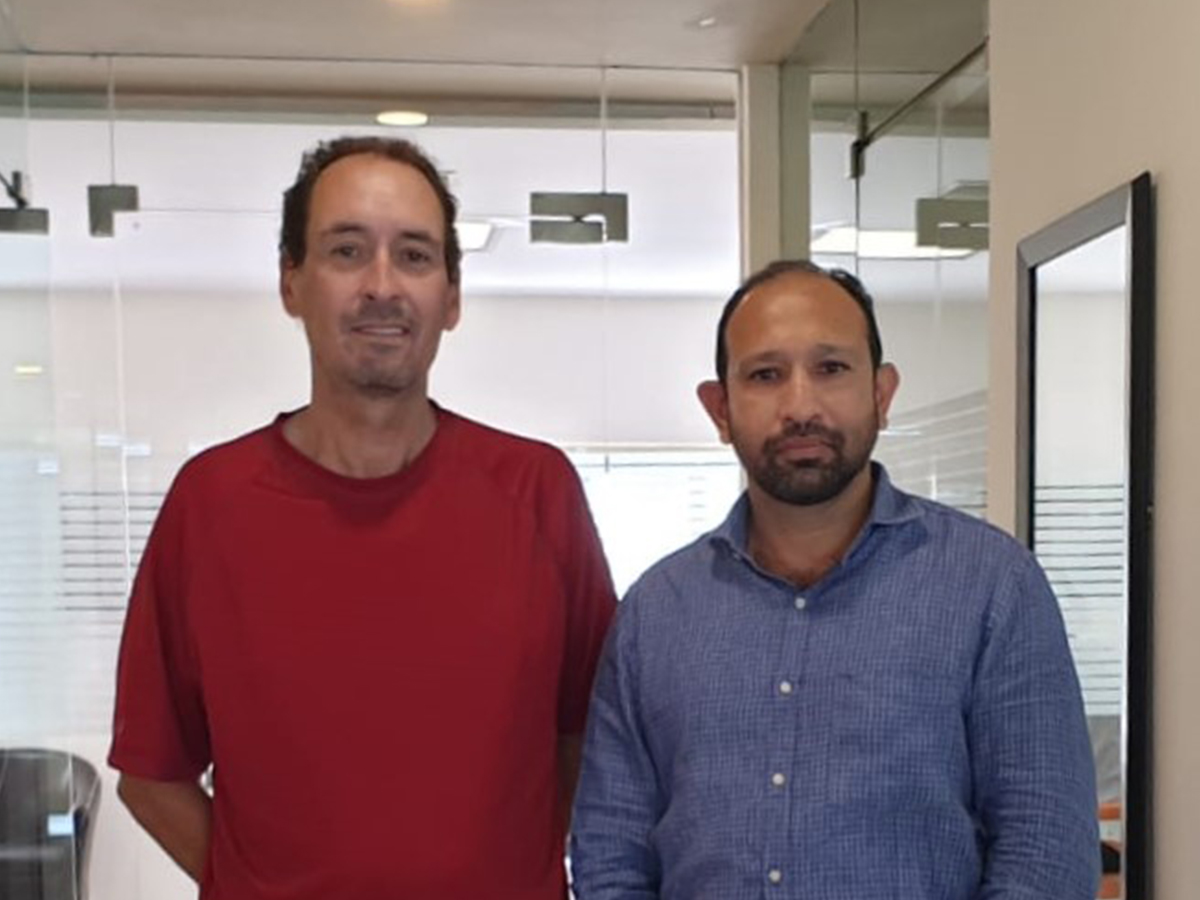 My wife had a similar procedure done here and we were both extremely happy with the results. I needed a fullmouth procedure done, too, so I came all the way to India from Florida, USA to have it done. I'm usually very nervous about going to the dentist – especially for this kind of procedure – but the staff made me feel comfortable and confident. The permanent teeth replacement technique used is so advanced it's hard to put it into words. They are so competent in what they do it bewildered me. I never thought I'd end up with teeth that felt so natural and looked absolutely fabulous! I can smile again having done full mouth restoration with Zirconia crowns. The one piece basal implants I received feel like I just have teeth again after so long. It's a feeling that I can hardly convey with conventional vocabulary, having these implants and feeling confident about myself again. There's simply nothing like it!
---
Krysta Sabot
Biomedical Engineer – Texas, USA
---
I am a Field Service Engineer for the Medical Device Company in the United States of America. About a year ago I started looking into having dental implants done to correct my teeth. After many searches, online one clinic kept coming up Dr. Motiwala. I had done lots of research on different types of implants (Multi-piece implants) available but none came close to the permanent teeth in 3 days with single-piece basal implants offered by Dr. Motiwala's Clinic. The procedure was painless and done in about 4 hours. The best part is no sinus lift or bone graft. After the initial implants, Dr. Motiwala took his time over several visits to make sure my NexxZr Zirconia bridges look absolutely perfect and they do. I could not be happier with my new perfect smile makeover. From the initial contact to the finished product Dr. Motiwala and his staff were exemplary. I highly recommend Dr. Motiwala to anyone looking to have a full mouth restoration done.
---
Craig Worman
CEO – USA
---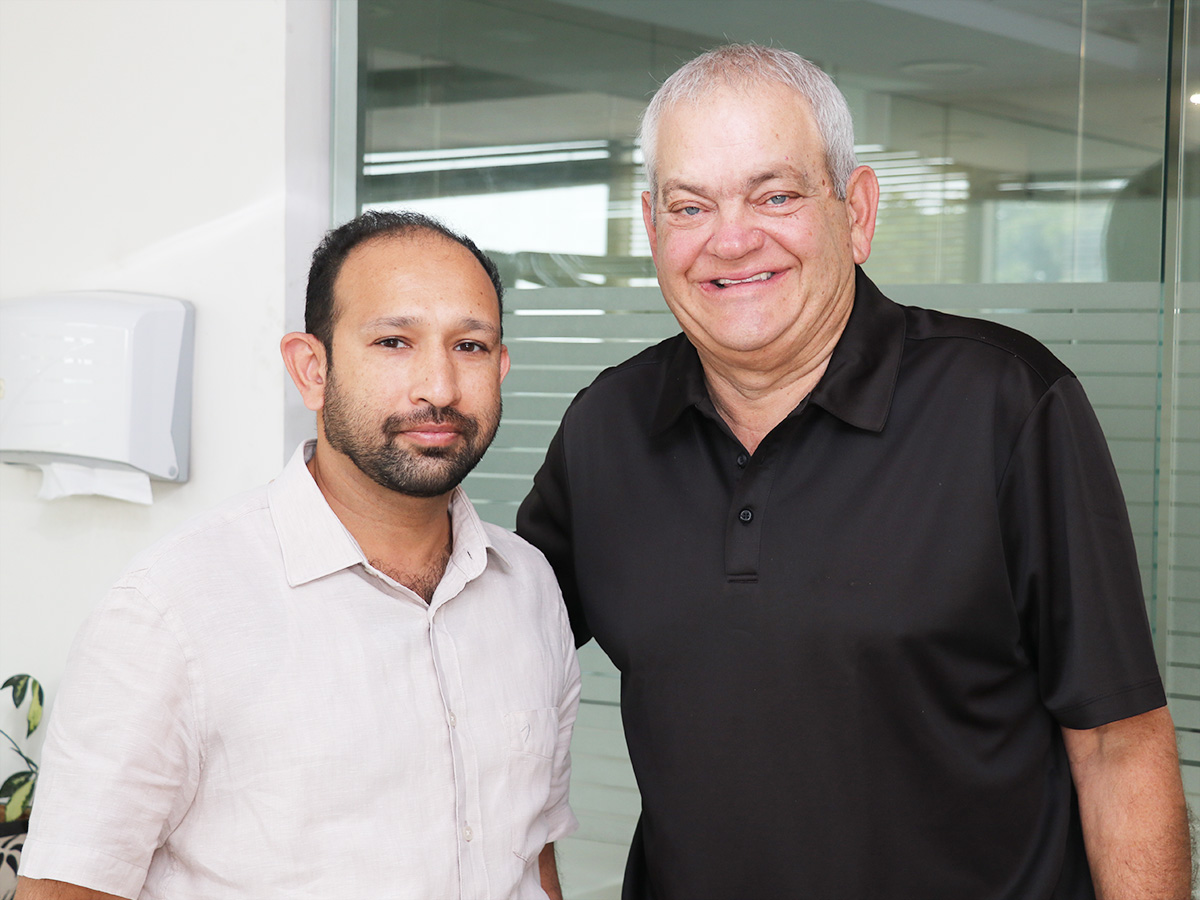 I had a full arch upper and lower replacement in October 2017. Fantastic result and now, 10 months later I eat, drink and clean my teeth as if they were my original set. My case was not easy- several years of wearing a plate had made my upper jaw shrink, but the excellent single piece implants, the superb denture production and fitting have left me extremely pleased. All finished in exactly 1 week! I highly recommend Dr. Motiwala.
---
Guillermo Lozano
Pilot – Spain
---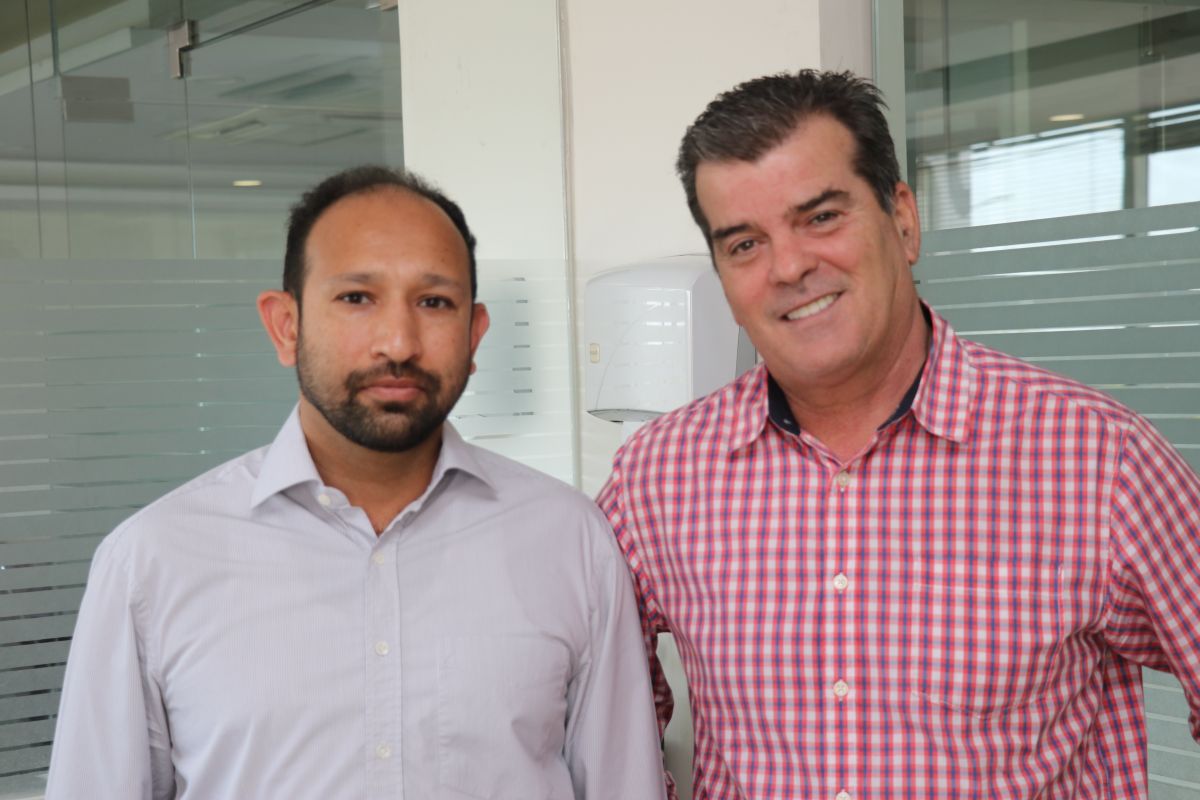 This is my experience at Dr. Motiwala Clinic.
I have no words to explain how well everything went. Dr. Motiwala did extractions and implants at the same time and it was unbelievable had no pain at all. In three days, I had all my teeth like an 18 year old boy.
Excellent Dr. Motiwala.
---
Veena Ramson
South Africa
---
My decision for a full mouth rehabilitation was not a light-hearted decision, by any means. My teeth were damaged completely due to radiotherapy and chemotherapy.
Being a medical doctor, my research into the best treatment went far beyond pure aesthetics. Technique, experience, the science and technology behind the treatment was imperative. After almost a year of research, Dr Motiwala's name came up consistently on the internet. My decision to come to India was cemented by the fact that multitudes of consultations with surgeons in my country were futile. Single piece implants are not the norm in South Africa, and the best orthodontists in the country had no opinion on the technique. I was offered an all-on-four implant, which; in effect; are dentures that have a lifespan of 15 years. I couldn't imagine going through this trauma again in the future. It was not an option.
When I contacted Dr Motiwala and his team, I was given information openly, including the risks and possible complications, so I could make an informed consent.
I got to India within 8 weeks of my first contact with Dr Motiwala, and treatment began, and it been a seamless process. I suffered a severe bone loss over the years and conventional treatment required that I have bilateral maxillary sinus bone grafts. After 6 month's healing (and only if the graft took), then only would the actual process of implantation begin. It would be about a year at the least- before I would be able to experience the joy of having a full mouth of teeth. Dr Motiwala also overcame other bone loss issues with the use of basal and pterygoid implants.
After years of struggling with being unable to smile in public, or bite or chew food I am finally hopeful of living a normal life again!
———————
UPDATE FROM THE PATIENT 2 YEARS POST TREATMENT
The teeth feels natural and the fit is exemplary
I first came to India at the end of 2019, to have dental treatment at Dr. Motiwala's clinic – full mouth implant. Today, I am back again, for all the good reasons. I visited Dr. Motiwala to redo the upper bridge. He chose to do full Zirconia Nexx Zr bridge which is much stronger than the previous one. His in-house laboratory is state of the art. I am very pleased with the results. The teeth feel natural and the fit is exemplary. The staff, especially Fareeda & Tasneem, are amazing.
---
Sergey A.
(Russia)
---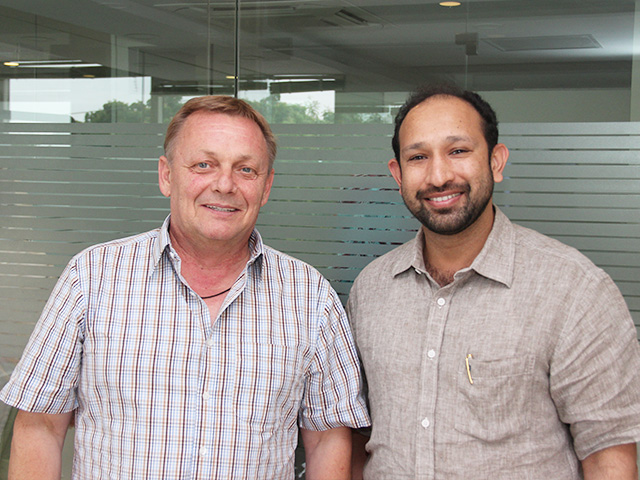 India is a wonderful country but even in this benevolent environment, the attitude towards patients at this clinic amazes you with its warmth and hospitality. The professionalism of Dr. Motiwala and his staff is extraordinary! Full mouth implants and a complete replacement of my teeth has been done just in ten days without pain and discomfort. While in Russia, the offered solutions to my problem were defined to a minimum period of six months.
Our family is using Dr. Motiwala's clinic not the first time and everyone is very happy with the results!
---
Colleen Riley
Michigan, USA
---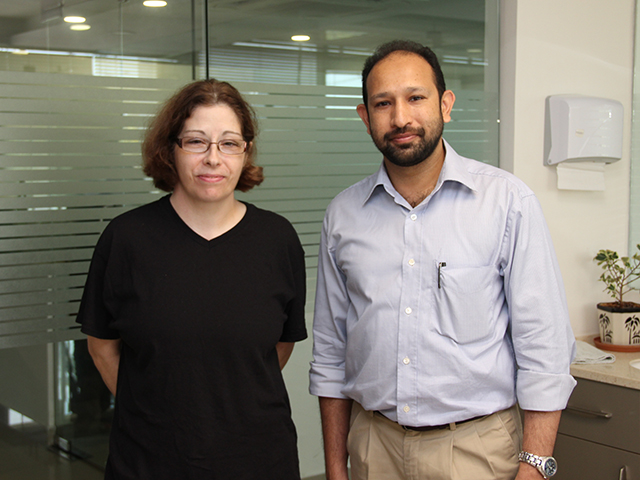 I have been blessed to discover the wonderful Medical Clinic of Dr. Motiwala. I came for a completely restorative mouth rehabilitation. What type of care is offered here? For me, I have regained the ability to smile, so the type of care offered here goes beyond the mere fixing of teeth and implants and, indeed, promises to impact my life in a most profound way.
The staffs are extremely kind and professional, and while they are providing a service, it is so very much more than this. I have been blessed by this experience, and I will keep everyone here in my prayers – Always.
---
Steve Halipilias
Australia
---
I was looking into getting implants on my upper and bottom jaw in Australia. The prices are very expensive. I was talking to a friend of mine about it and he had suggested speaking to someone he knew that had implants done in India. So I did. I got the name of the clinic and did some research on the internet about Dr. Motiwala dental clinic in India. It all seemed good so I sent off an email stating what needs to be done. I got a reply the same day so then I started asking more questions and had a phone call with Dr. Motiwala. He told me he was to use basal implants and immediate loading implants which are a bit strange and you can have teeth within 3 days (Permanent teeth in 3 days). So that sold me. Three days not one year as I was told in Australia. I had organised tickets to Hyderabad, India and Tasneem had organised the hotel for me to stay and the driver to pick me up and take me to the clinic and back to the hotel. I also used him for sightseeing.
I had 7 teeth removed, 12 implants on top jaw, 10 implants on bottom jaw full mouth dental implants and had a rest on the second day. I did some sightseeing on the 2nd day itself. On the third day, it was time to put in my new teeth. One piece implants top and bottom jaw and full mouth and NexxZr Zirconia bridges, they look stunning and feel great. The whole procedure was painless. Dr. Motiwala would explain everything that he was doing. He is a perfectionist, spending time to get them to a standard above and beyond. The staff made me feel so comfortable. Yeah I just want to thank all the staff and Dr. Motiwala for all that they had done and how comfortable and easy it was for me. That smile is now the best. Thank you!
---
Col. Ashok Gulati
Retd. Colonel – Army, New Delhi, India
---
UPDATE FROM THE PATIENT 10 YEARS POST TREATMENT
I am a recently retired army officer and now settled in Delhi. Present visit to Dr. Irfan Motiwala has been after a gap of 10 years. I came here basically for 4 molar implants followed by zirconia crowns. Within a week of treatment, I am going back completely satisfied and happy. Earlier in 2012, I went to a local dentist for a bridge to cover a natural gap between two front teeth. One of the front teeth came out of the gum during root canal procedure.
Then, I started an online search for an implant specialist and homed in on Dr. Irfan Motiwala, Hyderabad. Their website was quite informative and appealing and there was assurance of a three-day (Permanent Teeth in 3 DaysTM) procedure with one-piece implant and lifetime warranty. Lot of testimonials also helped in finalizing my choice. The work was done to my complete satisfaction within 7 to 8 days. Thereafter, those implants are standing tall and strong like a rock till date. In the current visit, the work has been done to my total satisfaction.
Dr. Irfan is a thorough professional. He uses top of the line material available internationally. There is no compromise on quality of work. He goes into minutest details of tooth adjustment. His complete team is well trained, responsive and caring that gives a feeling of one family. To my utter surprise, when I came here after a gap of 10 years, I found all crucial team members were the same and they even recognised me. I highly recommend Dr. Irfan Motiwala for implants and other related dental treatment. I wish him and his team good luck and great success.
---
Nina Whittekar
London, United Kingdom
---
When I started this journey I researched for about two years, until I found Dr. Motiwala. I have never had good teeth and my only real option was implants. Before I made my final decision, I spoke with the Doctor a few times. I felt at ease immediately and could tell that his knowledge was not only extensive but second to none. (I had spoken with other implantologists). My decision was made.
I sent my panoramic image from the UK and the Dr. came back to me with a plan. I had no hesitation to make my appointment. On arriving in Hyderabad I was collected at the airport and the service and care from there on in was exemplary. I was collected from my hotel to the clinic every appointment and taken back.
The procedure was a dream for a dental phobic such as me. Dr. Motiwala puts you at ease straight away and is so kind and caring. The procedure went without complications and I was delighted with my results. I decided at the clinic to go for a full mouth restoration.
They even continue after care for two years. Everyone at the clinic is so lovely and helpful and caring. Your needs will be more than met. You may look at the reviews and wonder if they are true. But believe me. I would return in a heartbeat if it were necessary. I have never experienced such care and dedication to the patients before.
I am so happy, exhilarated and totally elated at my transformation. I can smile at last. The best part is pain free.
Do not hesitate. Dr. Motiwala is the best person available, for all of your dental needs. Check the website and Instagram.
Finally I would like to thank Dr. Motiwala and his great team of people for everything.
---
Norman El-Husseini
Australia
---
Highly Recommended. I decided to come here based on the recommendations of a previous client of Dr. Motiwala and my own research. Due to years of smoking and some hereditary issues, my teeth were in need of major work. In my home country Australia, I was recommended the all on 4/6 implants. A system I felt put too much pressure on each implant. Also, dental treatment is cost prohibitive. So I decided to come over to India to have my teeth treated by Dr. Motiwala.
At Dr. Motiwala Dental Clinic, I had some dental implants and a full smile makeover, using the pterygoid implants, there was no sinus Lift or bone graft required. I believe the permanent teeth in three days technique started by Dr. Motiwala is extremely beneficial as it saves time, is not painful and avoids the need for bone grafts or sinus lifts and reduces costs. For these reasons the one piece basal implant is better than traditional implants. Dr. Motiwala was very professional, knowledgeable and I felt completely at ease, he has a caring nature. Dr. Motiwala is also supported by a wonderful team. I would not hesitate to recommend their services.
---
Judy Waapu
High School Teacher – Havelock North, New Zealand
---
Time for me! Kia Ora,
I am Judy W, a high school teacher from New Zealand. Many thanks to Dr. Motiwala, his Assistants and team for making me feel comfortable and respectfully treated in your clinic. I came with the goal of being able to chew food properly again after many years of losing molars. To get a smile back was to be a bonus and we achieved all of that.
I had researched about implants thoroughly and I liked best, Dr. Motiwala's procedure of single piece basal implants (permanent teeth in 3days). Implant procedure in India at the clinic in India, was an affordable option for me.
I had a full mouth dental implants followed with NexxZr zirconia bridge (metal free) in India. For those thinking about this, I say to you, come prepared to make decisions. The 3 biggest ones to me were, deciding : style (shape), length and colour of teeth. Take a good look in the mirror to know your teeth. That will help you with decisions to make. Dr. Motiwala is a perfectionist in his work. I felt I received the best treatment possible. Kia Ora!
---
Channa Thang
Industrial Painter – Sydney, Australia
---
I do highly recommend my family and friends to Dr. Motiwala clinic
I came to fix my teeth with Dr. Motiwala in Hyderabad, India.
After a long research, I only found Dr. Motiwala's expertise in his field in immediate loading and permanent teeth in 3 days technique. He is the best dentist in Hyderabad, India and also the world.
His technology basal implants are not available in Australia. Compared to Australia which would take up to a year to finish the package unlike Dr. Motiwala did in a week. That I had to spend time and money in Australia and also to do sinus lifting and bone grafting etc but instead I avoided sinus lift and bone grafting at Dr. Motiwala clinic and saved time and money. I have got full mouth restoration followed with NexxZr Zirconia crowns ( metal free) done finally after 2 years due to the pandemic situation.
I am very happy with Dr Motiwala and his team.
---
 Dr. Motiwala has more than 22 years of experience treating patients from the USA, UK, Canada, Australia, and other countries around the globe.
To all the apprehensive people who advised you about not going to India to have the implant procedures for whatever negativity people have put in your mind - If you want to improve your quality of life, to smile again, and to regain your confidence - contact Dr. Motiwala's office.
I wish to relay my deep gratitude to Dr. Motiwala for his professionalism and his meticulous work. I also thank all his staff for their dedication and devotion. Go ahead and book your trip and make your reservation, you will not regret it! If you would like more info feel free to contact me: joe.b@videotron.ca!
Thank you to Dr Motiwala's team! Came to India with a full mouth and ugly lousy teeth (denture) so back to Malaysia with a wonderful and beautiful teeth "Fullest beautiful smile." Amazing trip in Hyderabad. Making a decision to do my full mouth teeth implant is my best and the only ultimate choice in my life.
After a year of researching implants and seeing the cost from the USA, Mexico and Costa Rica, I found Dr. Motiwala. The staff at his clinic are caring and wonderful. My teeth are Hollywood now and I would tell anyone, come to India you won't regret it. You will leave with new friends and a perfect smile.
For several years now, my wife and I have been to Dr. Motiwala. Dr. Irfan Motiwala, is truly a worthy son of Dr. Abdullah Motiwala , a renowned and widely respected dental surgeon of Hyderabad whom our family and I have had the pleasure and privilege of knowing for more than twenty years.
I appreciate best the high quality of the treatment and its outcome. This treatment can compete with every other dental implants treatment in the world, is my opinion, and probably should be rated as one of the best treatments available, at the moment. Said in one word: Remarkable!
Princess Esra Birgin is a princess belonging to the Asaf Jah Dynasty Hyderabad state. She is married to Prince Mukarram Jah. A testimonial written by her is very honorable for us. "I would like to thank Dr. Motiwala for his expert dentistry and for looking after us so well."